Grands Crus in Bouzy
Arnaud MOREAU's vineyard spreads on 4 hectares, mainly on Bouzy with some parcels on Ambonnay, all classified in Grand Cru.
Renowned since the Middle Ages, Bouzy is a Grand Cru Village: all its Champagne are labeled as "Grand Cru". The vineyards consist almost exclusively of purely south-facing slopes on the Montagne de Reims, mostly with Pinot Noir. Thanks to this ideal situation, the vineyard of Bouzy is the source of some of the most powerful Pinot Noir wines of Champagne.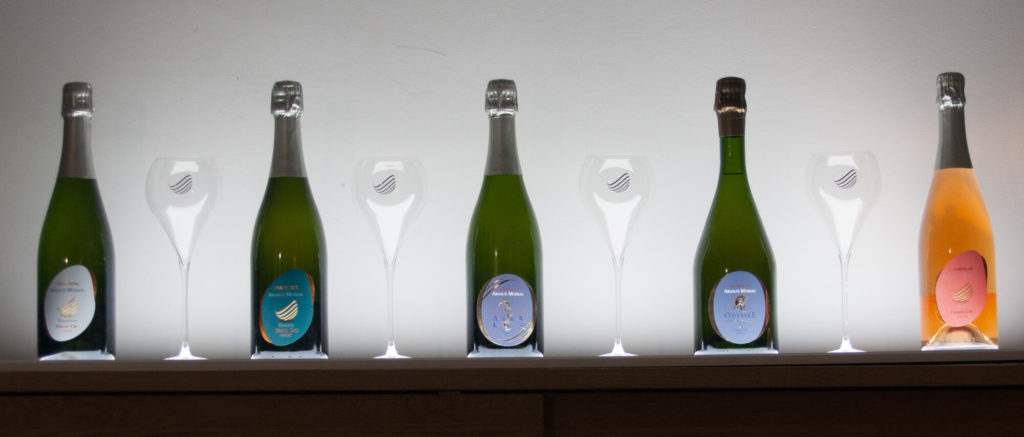 For three generations, the Moreau family has been involved in the cultivation of vines and the production of Champagne wines.
Arnaud MOREAU, a former computer scientist, returned to operations in 2007 to take over the family Domaine. Fully in charge by 2015, Arnaud changed the name of the estate to Champagne Arnaud MOREAU. Since then, he has developed new cuvees inspired by his own center of interest outside the wine world.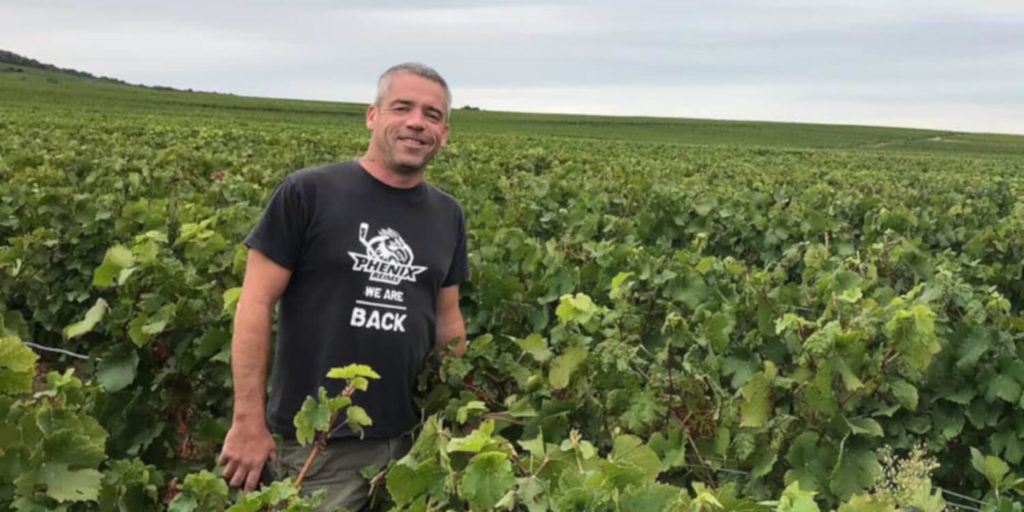 Viticulture is made using the principle of reasonable farming and uses very little treatments. Harvesting is done by hand, the grapes are stored in small cases, to avoid damaging them during the transport to the winemaking facility. In the cellar, winemaking is done using the traditional techniques passed on to Arnaud from his family.
Champagne BRUT – TRADITION
Champagne Arnaud MOREAU produces three traditional cuvées of Champagne BRUT, all of them classified as GRAND CRU. The percentage of grape is the same for all three: 70% Pinot Noir, 30% Chardonnay.
Cuvée TRADITION and ROSE are typical, elegant Champagnes BRUT, for every occasion and all tastes. Both are available in MAGNUM.
Cuvée RESERVE – BRUT, with its richness, power and aromatic complexity, is to be enjoyed along food, during a nice dinner for example.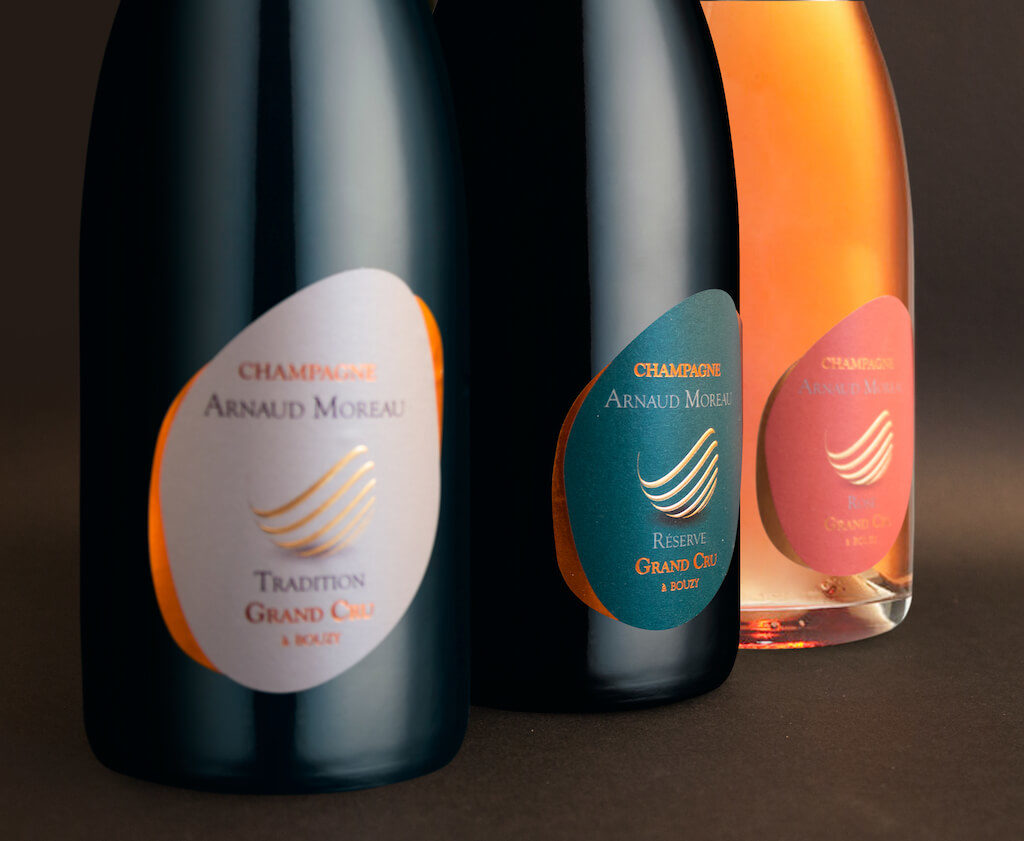 Champagne – PRESTIGE
Discover Arnaud MOREAU's three cuvées of high-end Champagne, with a low dosage. The names are inspired by mythology and science-fiction:
Cuvée Arrakis Grand Cru Brut zéro – 70% Pinot Noir 30% Chardonnay
Cuvée Odyssée Grand Cru Millesime 2004 Brut zéro 50% Pinot Noir 50% Chardonnay
Cuvée Erynn Blanc de blancs Extre brut 100% Chardonnay