Behind the city, high quality terroirs & climats of character
The city of Beaune is iconic of  Burgundy, and the capital of its wine trade, culminating during the annual Hospices de Beaune wine auction. It is also home to one large vineyard, which produces mainly red wines from Pinot Noir (85%), as well as a few white wines. This vineyard has a strong geological identity, with most of the vineyard located on calcareous and/or marly soils.
Formerly known to be light and pale coloured, the wines of Beaune have gained recognition over the previous decade, with vibrant, structured and complex wines. In fact, it would be more correct to say that the appellation gained back its recognition. It is only after the 50's that the image of these wines started to decline. The reputation of Beaune wines was thriving at the beginning of the 20th Century. Nowadays, the appellation is considered a very good value for money. It has yet to reach again the reputation of the other high profile AOCs of Côte d'Or, but the increasing quality has made it worth rediscovering.
While the Beaune vineyard does not include any Grand Cru, 42 of its climats or lieux-dits are classified as Premier Cru. It is the largest area of premier cru in Burgundy, with more than 317 hectares, proof of the overall quality of the Beaune terroir. There are different styles among those Premiers Crus: elegance dominates in the middle on the vineyard with fleshier wines on the southern part.
Elegant, complex and affordable, the wines of Beaune 1er Cru are worth your attention!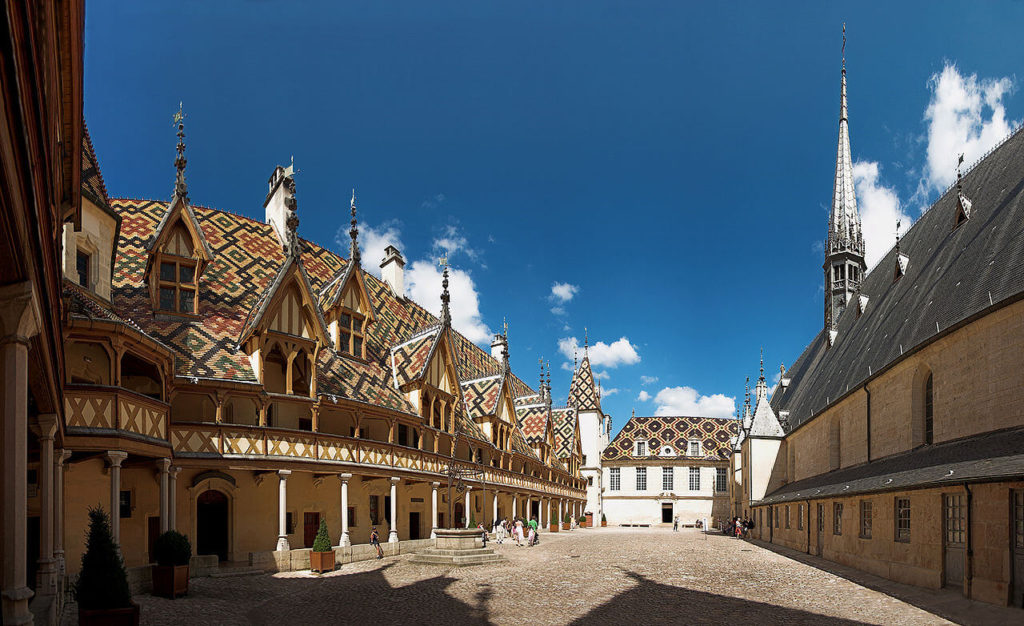 Jean-Claude RATEAU Pioneer of organic and biodynamic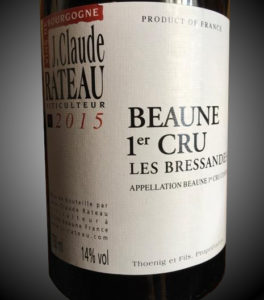 Jean-Claude RATEAU is one of the pioneers of organic and biodynamic. In the past years, focus has often been made on new, talented winemakers making organic and using biodyn
amics methods, but we must not forget about the people who led the way. Jean-Claude has been using those methods for the past 30 years. At the time there were only a handful of such winemakers and now his wines reflect this long experience. Jean-Claude's wines are truly pure and straightforward wines, reflecting his terroir, which has been free of pesticides for so many decades. Jean-Claude is now blessed with a Domaine spreading on 15 parcels, located in 12 different terroirs and offers a wide range of white and red wines: 4 regional appellations, 7 village appellations and 3 premier cru appellations.
Beaune 1er Cru Les Coucherias (white), Beaune 1er Cru Les Reversées (red), Beaune 1er Cru Les Bressandes(red)
Nicolas ROSSIGNOL
A star winemaker inspired by biodynamics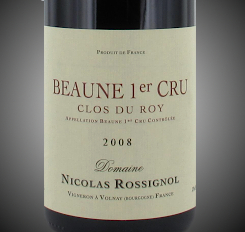 Nicolas Rossignol is the 5th generation of winemakers in the vineyards of Volnay. After training in various French estate (Joseph Voillot, Vieux Télégraphe, the Chateau La Cardonne, Rossignol Jeanniard) and foreign estate in Boschendal (South Africa). Then he created his own vineyard in 1997. Vineyard and philisophy The vineyard of Nicolas Rossignol currently owns 6 ha and operates nearly 16 ha allocated from Pernand-Vergelesses to Savigny-les-Beaune. The estate is a reference of the Cote de Beaune with work on the maturity and wines with a beautiful expression of the fruit. The wines are deep, wide, with smooth tannins.
The Domaine is inspired by the methods of biodynamic viticulture and using reasoned farming practices, taking account of the lunar influence during field work, winemaking and elevage of the wine.
Beaune 1er cru CLOS DES MOUCHES (red), Beaune 1er cru REVERSEES (red), Beaune 1er cru (red)
Domaine RAPET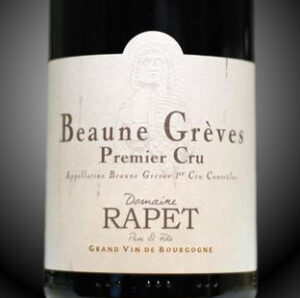 This historic family estate was created in 1765 in Pernand-Vergelesses, just between the Cote de Beaune and Côte de Nuits. Vincent, who is in charge today, produces modern style wines, well vinified and representative of their terroir. Some years of cellaring become them well and the prices of the different cuvées remain very reasonable. A reliable Domaine for red as well as white wines.
The Domaine is now certified with the highest level of Haute Valeur Environnementale (High Environmental Value): a proof of Domaine RAPET's environmental commitment.
Beaune 1er Cru « Clos des Champs Pimont » (white), Beaune 1er Cru « Bressandes » (white and red), Beaune 1er Cru « Clos du Roi » (red), Beaune 1er Cru « Les Cents Vignes » (red), Beaune 1er Cru « Grèves » (red)
Joel REMY
A great value for money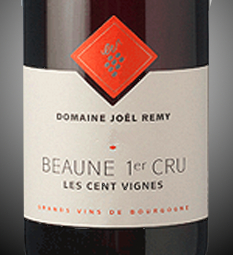 The Joël REMY's Estate counts 13 hectares of vineyards spreading on the villages of Sainte-Marie-La-Blanche, Chorey-Lès-Beaune, Savigny-Les-Beaune, Beaune, Aloxe-Corton and Pommard.
Integrated Pest Management (IPM) , the respect for the soil and for the environment, are the growing practices applied to all the vines of the Joël REMY's Estate. Winemaking is done in a traditional way, with fully destemmed grapes. Ageing is done in oak barrels. Each year they carry out a selection, in close cooperation with their cooper, Mr. GILLET, of the best stave woods of its exploitation. Heating and toasting of the barrels is tailor-made for the Domaine These new barrels of oak, built according to their qualitative criteria will come to be added to the parts of the previous years in a percentage from 30 to 50%.
Beaune 1er cru CLOS DES MOUCHES (red), Beaune 1er cru REVERSEES (red), Beaune 1er cru (red)
Maison REMOISSENET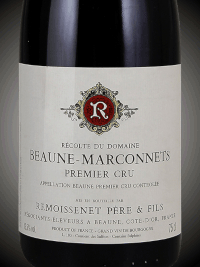 Remoissenet Père et Fils is a reference point for refined Burgundy wines. Founded in 1877, this unusual and interesting company was run for about 30 years by Roland Remoissenet from a stunning 14th century building in Beaune. In 2005, Remoissenet started the next chapter in its generations-long history. With new owners and renewed leadership under Pierre-Antoine Rovani (formerly of the Wine Advocate) and Bernard Repolt (Maison Louis Jadot), the estate is bringing more vineyards under its own roof and importantly, raising the qualitative bar for itself and its vine-growing partners across the board. Winemaking is philosophically non-interventionist, with winemaker Claudie Jobard preferring to "let the grapes speak" as clearly as possible. The proof, of course, is in each bottle. Whether "basic" Bourgogne to hallowed grand cru, Remoissenet wines show a suave elegance in perfume and texture, with a finish made of silk.
Beaune 1er Cru TEURONS (red), Beaune 1er Cru MARCONNETS (red), Beaune 1er cru Les Grèves (red)
Albert MOROT
One of the oldest vinegrower family in Beaune – Organic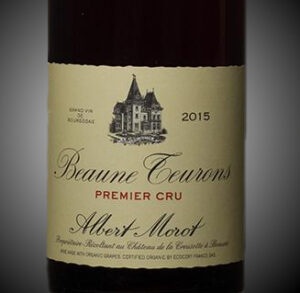 Domaine Albert Morot produces 10 appellations, farmed organically on 8 hectares (20 acres), which presents Beaune and its terroirs through a common denominator:
Full-bodied wines with agreeably fruity aromas; pure, racy wines that express each terroir's distinctive qualities.
Geoffroy Choppin de Janvry, current winemaker and manager of the Domaine is an agronomist, and he implemented a full range of approaches, including working the vines, green harvesting and thinning leaves, double sorting during harvesting to reduce interventions in the winery to a minimum.
After a number of successful trials, Geoffroy switched to organic farming methods. He produced his first certified vintage in 2015.
Beaune 1er CRU "LES AIGROTS" (white and red), Beaune 1er CRU "LES BRESSANDES" (red), Beaune 1er CRU "LES CENT-VIGNES" (red), Beaune 1er CRU "LES GREVES" (red), Beaune 1er CRU "LES MARCONNETS" (red), Beaune 1er CRU "LES TEURONS" (red), Beaune 1er CRU "LES TOUSSAINTS" (red)
Loïs DUFOULEUR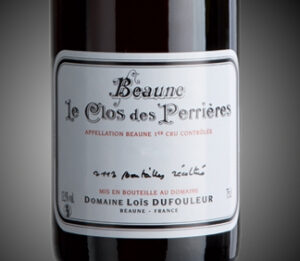 Anne-Marie & Philippe Dufouleur produce wines from several appellations in Beaune : From village to 1er Cru appellations, white and red: Clos des Perrieres, Clos du Roi, Cent Vignes, Les Longes and Clos du Dessus des Marconnets… nearly 14 appellations on 5 hectares.
Each wine embraces the appellation specificities. Traditionally aged in oak barrels, the Dufouleur's wine respect the tradition of Terroirs which reveals typical aromas of red and black fruits, white flowers with great complexity and minerality.
Beaune 1er CRU CHAMPS PIMONTS (white), Beaune 1er CRU LE CLOS DU ROI (red), Beaune 1er CRU LE CLOS DES PERRIERES (red), Beaune 1er CRU LES CENT VIGNES (red)